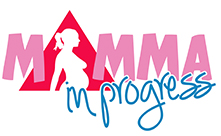 What is Mamma in Progress?
Mamma in Progress is… a meeting place for mothers where they can come together virtually to share the same doubts, emotions, and concerns about their children… a constantly updated source of information on nutrition and the well-being of pregnant women, new mothers, and their babies… a watchful eye on the health issues of both mothers and little ones… a journey for pregnant women who will be guided with news and advice throughout their weeks of gestation… a gateway to the world of parenting… a useful tool for every mother to find up-to-date information… Mamma in Progress… it's you!
How did the project originate?
Mamma in Progress originates… from the idea of a team of professionals whose daily goal is to reinvent new ways of being a mother, based on both the lightness every parent needs and the seriousness of the latest scientific evidence… from an ambitious project aimed at capturing the minds of mothers day by day and translating it through always interesting and innovative articles. For information, collaborations, advertising, or anything else, you can contact the staff of mammainprogress.it through the contact section.